Yiping
MANAGER    ———————————-
If there is anyone who personifies our ethos of balance on design perfection and functionality, it has to be Yiping. Precise and decisive, Yiping orchestrates projects on track and on schedule. She has built her body of work on modern, contemporary styles. Softer hues of neutral shades and thoughtful minimalism are prevalent in her portfolio. She imbues the homes of her clients with a characteristic sense of calm and beauty.
With years of experience, and her understanding and awareness of space and aesthetics, Yiping is on top of things effortlessly.
Lawrence
SENIOR DESIGNER    ———————————-
Well-versed in the nuances and specialty of each material, Lawrence is an aficionado who creates endless possibilities for the materials he works with. Sensitive to his clients' needs, personalities and requirements, Lawrence renders all interiors unique.
Always the composed one, Lawrence is quick to make sure clients are in safe hands. Responsible and meticulous, Lawrence manages projects consistently on schedule, delivering an end result that underlines his methodical approach.
Kylie
SENIOR DESIGNER    ———————————-
Kylie is in constant pursuit for designs that inspire from any possible source, space or place. She holds the belief that attention to detail is a crucial aspect in design. An ardent explorer of textures, Kylie loves utilising new materials and bold colours to her advantage. Kylie's use of unusual colour palettes and her playful design and pop sensibilities have lit up the face of many a client.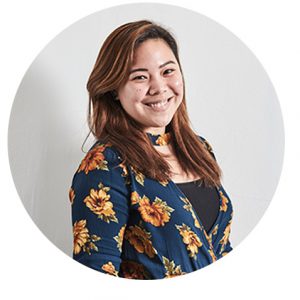 Michelle
DESIGNER    ———————————-
Michelle possesses a pleasant disposition, and is always all ears to the needs of clients. Her sincere and optimistic character has been instrumental and invaluable to her growth as an up-and-coming designer.
Michelle also immerses herself in other avenues of expression through visual arts, particularly in narrative photography.
Melissa
DESIGNER    ————————–
Mel believes that design can serve to turn an existing flaw into a highlight. As a designer with years of experience in institution designs, Mel is naturally inquisitive, detail-oriented and rates research and information-gathering as essential aspects in design direction.